When it comes to creating unforgettable visual experiences, the right LED screen can make all the difference. In the world of cutting-edge technology, China stands out as a hub for top-notch LED screen display factory suppliers. In this blog, we'll guide you through the top 10 LED screen manufacturers in China, shedding light on the best in the business.
As the team at Eachinled, established since 2006, we pride ourselves on being a leading LED screen display factory supplier. Our commitment is to provide top-notch LED display screens and services, especially for audiovisual applications, large-scale events, and advertising media. Our strength lies in our innovative R&D, ensuring each product we offer is precisely suited to our customers' needs. From indoor and outdoor LED displays to rental and narrow pixel pitch LED displays, we ensure quality, backed by our international warranty and efficient delivery services, with facilities in Jakarta and Los Angeles. Our dedication is to not only meet but exceed visual expectations and uphold our social responsibilities.
2. Unilumin Group Co., Ltd.
Unilumin is a prominent company specializing in LED display and lighting solutions. Their product range is extensive, catering to both professional and commercial needs. This includes specialized displays for professional environments, commercial settings, event rentals, sports venues, and innovative solutions for smart conferences. Additionally, Unilumin's LED signage is versatile, suitable for various applications from critical control rooms to vibrant outdoor events. The company stands out for its advanced technology, dedication to customer service, and a strong position in the market, making it a go-to choice for diverse LED display and lighting requirements.
3. LianTronics
LianTronics, established in 2003, is recognized as a world-leading provider in the LED screen display factory supplier sector. Their product offerings include rental, sports, and all-in-one displays. They excel in high-resolution broadcasting studio displays, known for their depth of shades, color saturation, and clarity. For control rooms, LianTronics' solutions integrate communication and command systems, ensuring dynamic information presentation. Their professional meeting room displays leverage advanced HD technology to boost efficiency. The company also offers digital signage and a unique glasses-free 3D display solution, featuring patented technology for immersive experiences. Their "The WOW" 3D Solution, shortlisted for the AV Awards 2023, showcases a 7-sided seamless display ideal for various applications​.
4.Absen Optoelectronics
Absen is a world leader in LED display solutions, covering a broad spectrum of indoor, outdoor, and rental applications. Founded in 2001, Absen is celebrated for its high-quality, reliable products which offer excellent price performance. The company offers a diverse range of products, including commercial displays, data visualization, digital-out-of-home (DOOH), rental & staging, and Absenicon solutions. Absen's global reputation is further bolstered by significant projects such as the "Smart city brain" of LOC in Shenzhen, the Shenzhen Huangting Square project, and the large-scale commercial display at Istanbul Airport, Turkey​.
5.LEDSINO
LEDSINO, a leading LED display manufacturer, is renowned for providing reliable products, comprehensive services, and creative solutions. Their product line includes a variety of LED displays, such as rental RN-Series, fixed indoor-series, high resolution, outdoor FN-M series, LED posters, flexible LED modules, and transparent displays. LEDSINO's LED solutions are versatile, suitable for applications in stages, sports venues, retail shelves, football fields, specialty stores, churches, conferences, exhibitions, malls, KTVs, advertising, airports, and museums​
6.Yaham Optoelectronics
Yaham, a reliable LED display solution provider, designs and manufactures products for the global market. Their solutions cater to a wide array of applications, including outdoor, sport, indoor, lighting, creative, traffic, mini-LED & X-GOB, virtual production, taxi, and rental & stage solutions. Notably, Yaham has been involved in several major projects around the world, such as the Cricket Ground in Melbourne, Australia, the 2020 Summer Olympics in Tokyo, Japan, VT280i in USA California Disneyland, E-Box in Chongqing, China, Caesars Palace Hotel in Las Vegas, USA, and the Shenzhen Airport Creative Screen in China​.
7.Shenzhen Dicolor Optoelectronics
Shenzhen Mary Photoelectricity Co., Ltd. (MRLED), a subsidiary of the state-owned listed company Fujian FURI Electronics Co., Ltd., is a leader in the production of LED display screens. Established in 2006, MRLED specializes in a wide range of LED displays for different markets, including malls, traffic guiding signs, entertainment stages, shop sign boards, and large media billboards. With a factory workshop of about 30,000sqm and a monthly capacity of 8000sqm, MRLED is at the forefront of product technology and quality in the domestic market and enjoys a good reputation globally. Their products are widely used in outdoor advertising, cultural and recreational activities, stadiums, and more​.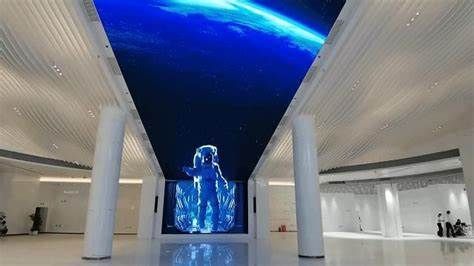 8.Lightking Optoelectronics Tech Group
Lightking Optoelectronics Tech Group is dedicated to shaping light and, in turn, shaping events. Their LED displays are designed to create immersive experiences that resonate with your audience.
9.Desay
Desay is synonymous with precision in performance. Their commitment to delivering high-quality LED screens with precision engineering makes them a reliable choice for event planners seeking perfection.
10.Infiled
Infiled wraps up our top 10 list by transforming spaces with technology. Their innovative LED displays seamlessly blend technology and design, offering solutions that enhance the ambiance of any event.
Conclusion: As you embark on the journey to find the perfect LED screen for your events, consider these top 10 LED screen display factory suppliers in China. Each supplier brings its unique strengths to the table, ensuring that your visual experiences are not just memorable but extraordinary. Illuminate your events with the brilliance of Chinese LED display technology, and let your content shine like never before.